At the age of nine, Sean Boutilier began a career in ballet that has spanned 5 decades. Invited to attend Canada's National Ballet School (NBS) in 1967, Mr. Boutilier could not have known that over 50 years later he would still be fully immersed in Toronto's dance scene. Mr. Boutilier graduated from the NBS in 1976 and moved into the corps de ballet of the National Ballet of Canada, rising to the rank of second soloist by his 3rd season.
As a principal dancer and guest artist performer, Mr. Boutilier was often invited to teach master classes. Passionate about dance and bringing inspiration to others, Mr. Boutilier discovered his love of teaching. In 1982, he took a risk and left the National Ballet of Canada, and his familiar career path to pursue his goal of mentoring the dancers of tomorrow. The Sean Boutilier Academy of Dance (SBAD) opened its Etobicoke studio location in 1982. The studio's philosophy "For the Joy of Dance" continues to reflect Mr. Boutilier's passion for dance and his goal of sharing his positive experiences with the community.
As he transitioned into his role as Artistic Director of SBAD, Mr. Boutilier called on his well-known friends and colleagues for public support and teaching roles. Karen Kain and Frank Augustine among many renowned dancers attended the grand opening and autographed a large poster of the original studio logo.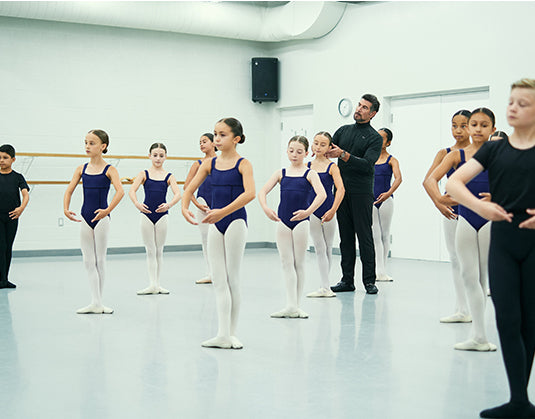 Sean (affectionately known as Mr. B) continues to weave the joy of dance into the studio, and has inspired thousands of lives over the years through teaching and choreography.
Mr. B's goal has always been to make SBAD an industry leader, by making dance enjoyable and accessible across all ages and levels of dance. By providing excellent teachers and state-of-the-art facilities, Mr. Boutilier hopes to pass on his passion of an art form that he himself first fell in love with at five years old.